PART 03

Inspiration and Ideas

01: Tchotchkes.
Encapsulating Madness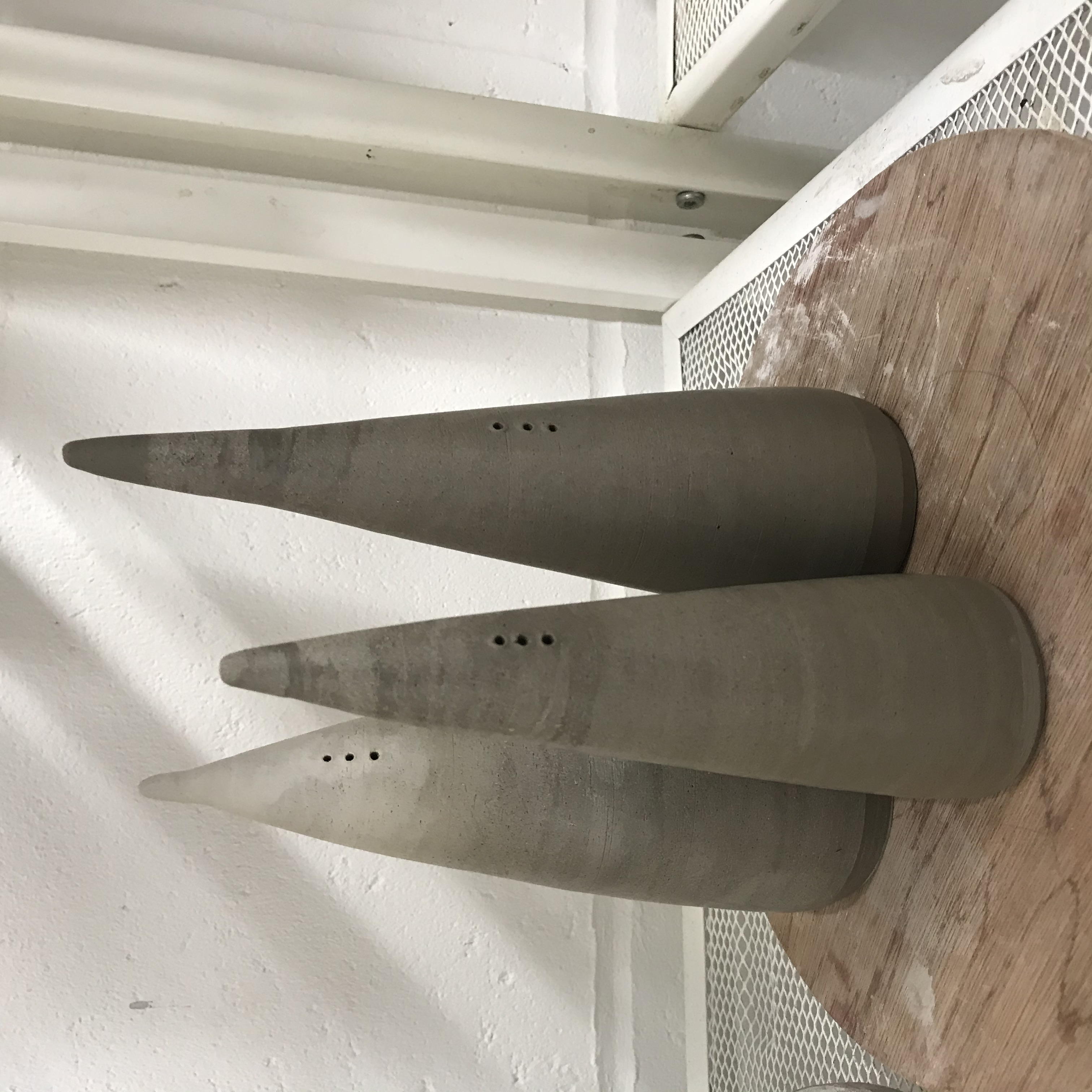 Work in Progress - May 2021


To date, I've focused my work as a 'maker' on creating usable objects, vessels that can contain things or that serve a purpose. I considered myself a designer, for that was my trade. As an interaction designer I designed experiences. Maybe this isn't so distant.

Some of the latest pieces that I'm working on are moving away from plates/bowls/pots, my aim is to create something decorative and aesthetically pleasing; these sets of tchotchkes that I'm playing with are true to myself. They are a reflection of the feeling of being locked in during lock down. The encapsulation of madness, the frustration of a soul contained that is desperate to get out and experience the world.

These are tactile objects that can be used as a visual reminder or picked up and held, seeing the patterns in the glaze, feeling the weight in the hand or running a thumb along the smooth glaze can invoke gratitude and bring comfort.

Booking tickets to an exhibition
instigated this project, recognising that life is becoming easier and feeling overwhelming gratitude, an emotional experience that I do not want to forget.