BIO
---
My background is in digital design and after studying a foundation in Art & Design and graduating with a first class degree in Multimedia Technology, I specialised in interaction design.


I started practicing ceramics in 2014.

From February 2018 to October 2020 I was studio assistant to my tutor, Anja Lubach also designing and creating her website.

In December 2020 I was invited to join the London Creative Network.

I moved into my studio space at Deptford Foundry in March 2021.
Contact

---

Mel Cupper
Studio AR01
Arbor House, Moulding Lane

Deptford, London
SE14 6BS




+44 7966 613115

For commission enquiries or other information please email:
melcurses@gmail.com
ARTIST STATEMENT

---
Working with clay both fascinates and frustrates me, it has qualities that make it an unpredictable medium, however the pleasure that the unexpected can bring to a curious character is unprecedented.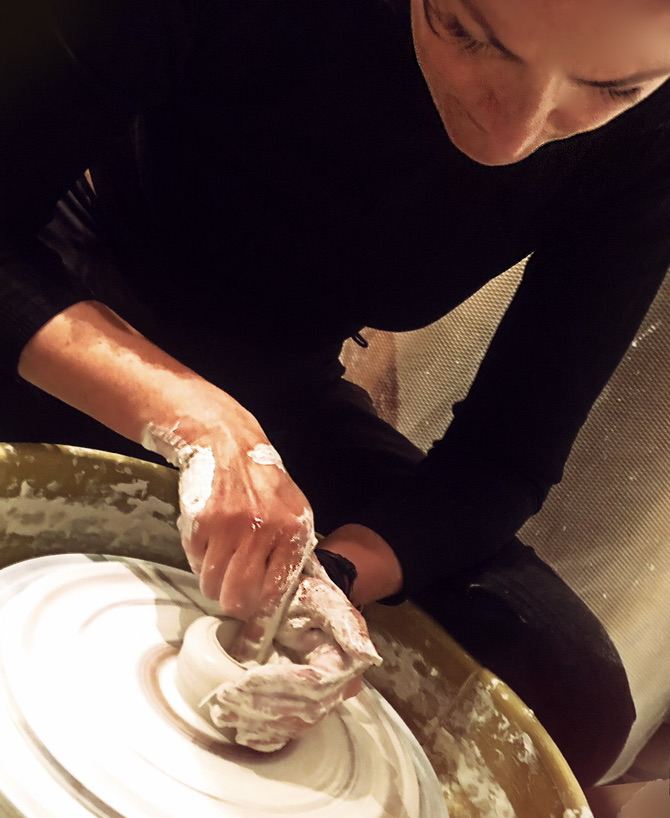 DESIGN BY ISSABELLA.CO.UK
My work is driven by the experimentation and exploration of the materials that I work with. I am endlessly enchanted by the transformations that occur during the process of throwing, firing and glazing.

I feel there is a particular tactility captured when working with clay that gives each piece a distinctive character and weight. The discrepencies that occur in the making of each piece lead to individuality. No two pieces will ever be the same.
I find the idea of taking pure materials that came straight from the earth and remodelling them into a durable, functional and vibrantly decorated object immensely satisfying. It demonstrates the polymorphic nature of the planet that we live on and gives a glimpse of the endless potential that nature has.


My research includes looking at traditional methods, however much of my inspiration comes from other artforms. I'm particularly interested in abstract expressionism and the power that colour and form have to invoke an emotional response.
The combination of practicing with technical understanding/applying method and playing with colour, form and abstract ideas is what leads to what I consider a successful piece.
Above all, having spent almost two decades working digitally, the biggest joy that comes from this is having a tangible product at the end of a slow traditional process that isn't transient and won't disappear into the ether.